We are really excited about Shaw Floors BRAND NEW PRODUCT! Introducing Floorte Pro. Floorte Pro is engineered for performance. It's denser, harder and stronger. Floorte Pro is the next level of vinyl flooring.

• 100% Waterproof
• Enhanced durability and dent resistance
• Improved dimensional stability
• Minimal subfloor preperation
• Minimalized telegraphing
WATER PROOF. PET PROOF. WORRY PROOF.
Floorte Pro is engineered to be 100% waterproof, durable and easy to maintain for a beautiful, high performing floor. Floorte Pro is engineered for style. Enjoy the look and feel of natrual hardwood and stone, engineered with the proven performance of Floorte PRO.
• The style you want
• The performance you need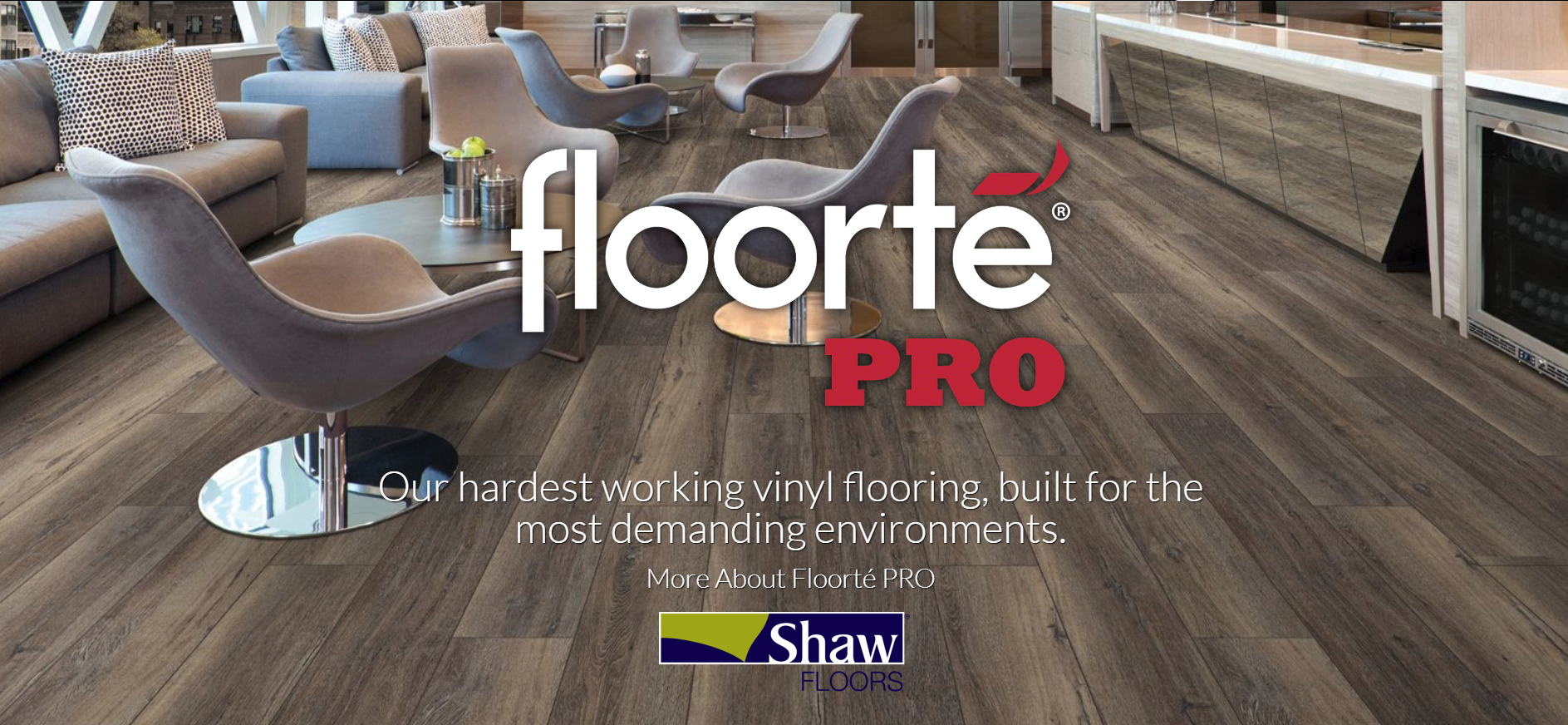 Vinyl flooring for even the most demanding environments.
Not only is Shaw: Floorte PRO beautiful, dependable and durable - You can come see pieces for yourself AND sign them out to take home! Floors by Design is proud to announce that we are the exclusive location to provide this stunning new product. We will be the only dealer in Regina, SK that you can come see, feel and sign out sample pieces for your projects. Currently, we are the only store in the province that has a display - We know you're going to love these colours, textures and patterns!