We've partnered with Airwood Accessories, a Canadian company, to provide our clients with premium wood vents and mouldings. Every product is made to order and milled with the highest quality craftsmanship.
Flushmount Vents lay flat with the surface of the wood and should be installed the same time as the hardwood. They are available in a variety of wood species, thicknesses, standard sizes and pre-finished options including stain + finish.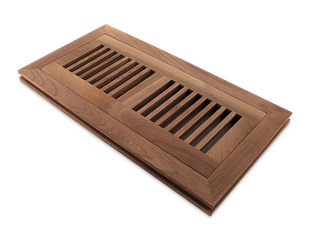 Matchables™ solve the industry wide problem of poorly milled and stained "to match" hardwood mouldings. The mouldings and vents are made directly from the factory finished prefinished hardwood flooring, ensuring they have the exact colour, texture and finish – the perfect match. Matchables™ are available in the following profiles: Euro (square) nosing, reducer, t-mould and standard size vents.

Founded in 2016, Aria Vent Inc. is Canadian owned and operated by a father + daughter duo who share a passion for innovative, thoughtful design. We've partnered with Aria to offer our clients a modern design alternative to those boring "builder" vents.
Aria Vents are the first modular air vent that can be used anywhere with literally any material – a stylish alternative to traditional grille vents.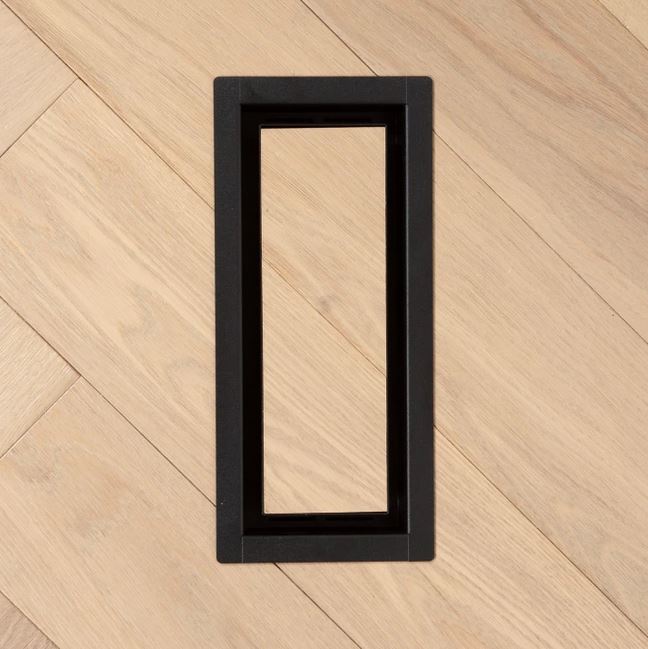 Aria OG is a simple way to give a space a fresh modern look. The drop-in install is DIY-friendly and can be installed any time.
$75 each + stocked in our showroom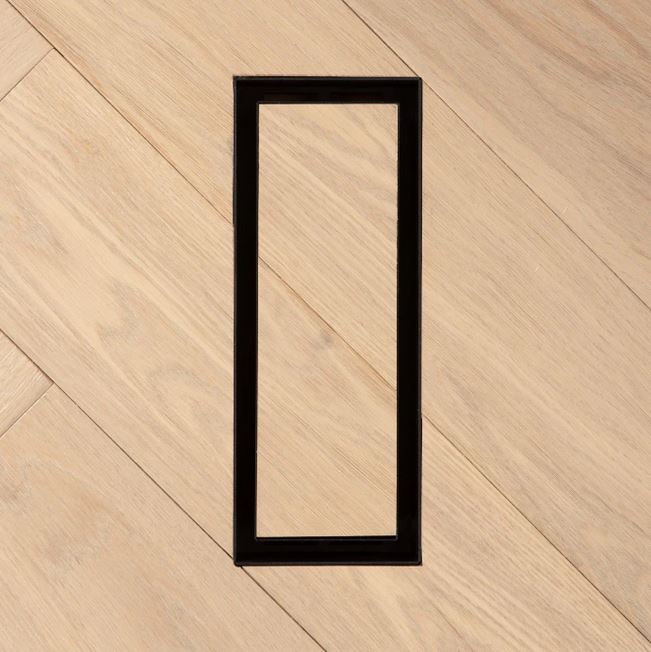 Flushmount Pro is the ultra minimal air register, flush with no rim. Once installed, all you see is a rectangular air channel. Install is best done by a Pro and must be mounted prior to surface materials.
$85 each + stocked in our showroom
Stepping on a heated floor makes all the difference. Radiant floor heating takes the chill away from floors and brings warmth + comfort into your home. It adds that little touch of luxury that helps you relax and enjoy the cozy atmosphere in any room you have it installed.
Cable Heating Systems combine this great feeling of comfort with innovative + energy-efficient heating technology and thermostats.
Nuheat + Ditra Cable is configured on-site during installation, ensuring full coverage + minimizing cold spots. We recommend using the cable system with an uncoupling membrane – this layer replaces the need for a second layer of plywood or concrete board and reduces the risk of tile cracks caused by movement of the structure. The membrane also ensures consistent spacing of the heating cable, simplifying the installation process.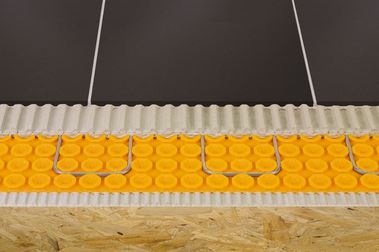 Your heated floor is controlled with a dedicated thermostat - giving you the flexibility to program around your own schedule while reducing your energy consumption + costs.
The are two stylish thermostat options to choose from: programmable touchscreen or programmable touchscreen with Wi-Fi capapbility. All thermostats support 120V and 240V cables and feature built-in GFCI.
Bona is an industry leader providing products for the installation, maintenance and renovation of hard surface flooring. Their cleaning formulations are designed to be residue free, non-toxic + fast drying. Both cleaners are Greenguard Gold certified, ensuring it's safe for your family and the planet.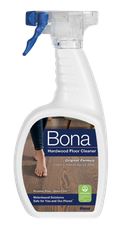 The ready-to-use Hardwood Floor Cleaner spray is safe for all unwaxed, polyurethane finished wood floors.
947ml bottle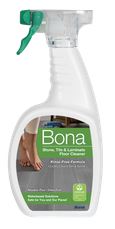 The Stone, Tile & Laminate Floor Cleaner spray is formulated for laminate, sheet vinyl, linoleum, stone, terrazzo, tile + sealed marble.
947 ml bottle